Wow, what a crazy two weeks we've had! We've been touring around Europe giving our communication and storytelling workshop and it's been incredible. First, we want to thanks the guys at the Bitspiration conference in Krakow for inviting us to talk and for helping us give the workshop to their crowd! Also, important to send some love to Matt from General Assembly London for hosting our workshop in London.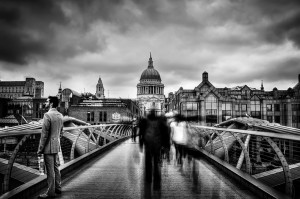 As promised to our attendees, we always promise to show the before & after stories that have been sent us. This is from our friend Bernardo at Cazaworld:
Before:
Hi Ana,
I don't know if you have seen the movie Snow White and the Huntsman. It's a successful movie because it's full of FX though, inside it tells a history of bravery by a hunter who saves her.

And that's what we have in cazaworld, 25.000 hunters, anonymous heroes that share their stories with everybody else. Being loved and recognized makes them happier and keep enjoying their passion, hunting.

We provide them the necessary communication tools so they can share their experiences and thanks to their knowledge that we get from them, it is easier for us to find customers to hunting companies, building an excellent ecosystem.

Like in the movie, we face great obstacles that we always try to solve so the hunter can still be the main character and have a happy ending. I would love that you could tell the story of Snow White and Cazaworld's legend.
After:
The king looses his throne due to a hunting accident. In a trip to a foreign country, he is overthrown and goes to a neighboring country. He wants to come back, but the economic crisis of the country makes the government being more worried about them than getting him back.

Then, an ex-president of the country, a very passionate hunter, contacts Cazaworld to build supporting group for the king. He also gets a lot of support on the media. Working together, it seems like the situation has been driven to the previous years, but the country has to be saved by the FMI and all work is in vain.

However, hunters are a very persistent and perseverant community and they decide to keep working on it. How?, they start helping rural villages and provide hunting meat to many restaurants. They also start a national campaign to advise on buying national products. The country starts to change their feeling and starts to recover.

Social climate starts easing off thanks to Cazaworld's hunters and their work. They sell the king as the leader of all these initiatives so he proves to be the leader that the country needs.

With that, he increases the countries pride and he gets his Crown back.
Images: David Mar