New partnership with the Pirates
We already broke this news last week, but we wanted to make it official. We're partnering with the guys at Startup Exchange Program, which incidentally are our great friends and neighbors, StartupX the non-for profit org that runs Startup Pirates in Portugal. So, what is Startup Exchange Program? Well, it's self explanatory, it's a program that teams up with 6 different incubator/accelerator programs across Europe (including Aalto Venture Garage or UPTEC) to switch startups from one location to another for 1 months.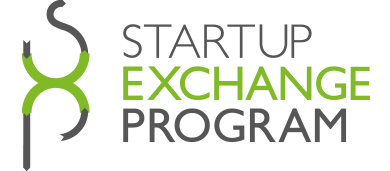 The reason we've partner up with them is because we strongly believe that the future of Europe and most startups ecosystems comes from starting to move around the continent as our US peers do. One of the most enriching experiences most startups have is when they travel and meet with other cultures, countries and ecosystems. We strongly believe that what SX Program is a very first step into that process and we fully support them.
What are we going to do? We're going to use our platform to cover all the startups that are shifting from one country to another during their 1 month adventure and get them into the local and international media. We're sure they're gonna have amazing stories to tell so stay tuned as we'll start the journey in a couple of months!