I'm getting tired of explaining to people why, if you're a startup, you should be pitching in English, even in your home country. I'm so tired that, even though this has been stressed out by my friends Mike Butcher from Techcrunch Europe or Paul Papadimitriou from Constellation Research, I'm going to dive in and explain my point of view.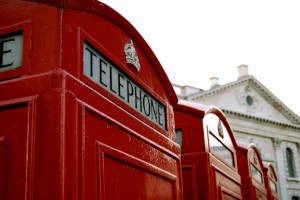 From least important, to more important, these are 5 good reasons why you should pitch in English:
Reason 1: Because it's very rude to invite a foreign speaker, investor, friend, mentor, etc. to an event and have him listening to 2h of incomprehensible language for him. While this is probably the most selfish reason, I still think manners are important, specially if you want your startup to develop strong bonds with foreign countries.
Reason 2: The live stream of an event is something that's usual nowadays. That means that, oh magic, there are other people watching your startup pitch that aren't in the room and that, in many cases, are foreign too. Or maybe not, and the reason is because they tune in and tune out when they see that the talks are in your local language and not in English.

Reason 3: In many cases, your petty country doesn't has enough Angel/VC activity to get your cool startup funded. In those cases, most startups will start travelling around different countries, from event to event, pitching their project to an international audience. You know what's the norm? Except for those that are English-native speakers, they'll suck BIG TIME at their pitch. The reason? They've barely practiced their pitch in English. And I wonder, isn't it better to practice in front of a friendly and cozy audience in your country than making a show in front of an international one? You choose!
Reason 4: Lets not forget that many of the foreign people that are invited to an event, are invited because the have interesting backgrounds that might help your startup. You want to network with them, you want to get their feedback. If the guest is unable to understand what your company is about, he will hardly be able to give you feedback. Remember that these people are very valuable in terms of networking, specially the foreign, cause they'll open you many doors outside your country.
Reason 5: I can't stress this enough, PR, PR, PR!! If you don't speak in English, people that will be talking about your startup won't be able to refer you on the Internet (Twitter, Facebook, etc.). First of all, they won't be able to understand what your startup is about, but worst is that, even if they do, they won't be able to link to it cause it won't be in English. I'll give an example of this, during one of the events I was recently invited at, I was commenting on Twitter on the few startups I did understand. One of those tweets was RT by my friend Mike Butcher. Mike is always interested in new European startups, so he's always willing to read, learn and write about them. Problem is, poor Mike can't understand it if it's not in English (well, maybe he speaks other languages but I'm unaware of what they are :P), so you guys are missing a huge opportunity of having the Chief Editor of Techcrunch Europe learn about you.
Just one final note, in general, my experience has showed me that there is a very close correlation between startups daring to pitch in English (when it's not their mother tongue) and the quality of their presentation. Their pitch isn't good because it's in English, but quite the opposite, they pitch in English because they're great as a startup and understand all of the above.
So, startups, please!!! Take notes of the reasons and start daring! Having a startup is about having balls, and that means that if you have to fake and speak with a broken English, so be it!
Keep pushing!
Photo: Peekei