This guest post was written by Inês Silva, serial entrepreneur and business builder. She co-founded Startup X – a non-profit organization aiming to multiply the impact of entrepreneurs and startups all over the world. Managing Director of Startup Pirates – an international accelerator with operations in 11 countries, Managing Director of Startup Exchange Program and the Managing Director of Startup Tour.
In a world where communication technologies are nearly universal and free, most startups have the potential to scale their business and become global companies. The markets aren't defined anymore by geography distance, but by access to technology and to the cloud. With 1 billion people on Facebook and 3 billion people with internet access, a world of endless possibilities opens to those who dare to create global businesses. With all this, it is hard not to be an optimist and not want to work with startups from all over the world and help them expand to new frontiers via our Startup Exchange program.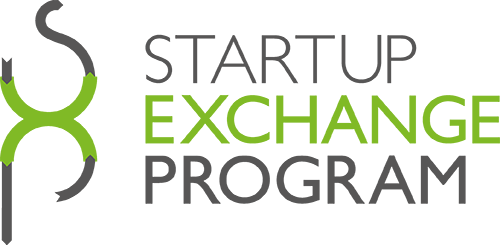 With this in mind, last year we launched the first edition of Startup Exchange Program, an exchange program designed to scale-up startups. Our goal was simple: We wanted to help as many startups as possible boost their internationalization process. We partnered with 6 incubators in 5 different countries around Europe and with their help we promoted the program in their incubators.
In spite of the early interest, we didn't manage to have as many applications as we original wanted and only two startups end up to be part of the program. This failure was a valuable lesson for us. We learned that:
Our target market wasn't correct;
We were asking too much from the incubators, that in the end were not able to deliver (generally speaking);
We wanted to do a real exchange, startup X would go to incubator Y and then startup Y would go to incubator X. This only added complexity to the program and not any real value;
We were too dependent on external organizations to make the program work.
This year we are taking a different approach for the Startup Exchange Program and targeting high growth startups ready to go abroad. We are selecting 20 for-profit, technology based companies looking to expand into new markets. The program is open to any startup and we have pipeline partners around the world helping us promote the program.
We also have an Online Mentorship Program to support the startups with their growing strategies, internationalization process and HR challenges. Alex Barrera, Kasper Hulthin and Pascal Finette are already confirmed.
So basically, over the course of the program, these startups will have the chance to…
Explore a local economy where companies will take their technology to market and bridge connections with corporations, startups, venture capitalists, and serial entrepreneurs;
Bring 2-3 core members of their founding team for the entirety of the program;
Be mentored by 10 world-class serial entrepreneurs and innovators;
Get access to free working space in top-tier incubators and co-working spaces;
Get support with everything from logistics to visa.
Applications open by the end of January so, we are currently looking for Pipeline Partners and Network Partners. If you are interested, don't hesitate to get in touch.