Hey guys! I'm super glad to announce we're doing our first event next week (Jan 25th, 7:00pm)! And guess what? It's called 42 Beers! Yeah!! So we finally secured a very cool venue and we have our initial lineup for the event. Two very cool startups with a very different background that are daring to defend their pitch against an angry mob of critical customers in the audience.
If you want to learn more about the 42 Beers, make sure you check our event page and if you want to attend please do register at Eventbrite so we have a guesstimate of how many people are coming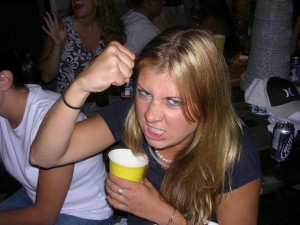 I'm glad to introduce you our first startup gladiator, which is the guys from Timpik, Fran and Camilo. Survivors of the Tetuan Valley Startup School and StartupBootcamp Madrid, they're one of the coolest startups I've had the pleasure to mentor so hopefully they'll do a great job or i'll take it on myself 😛
On the other corner of the arena, we have the guys from Malcom, the first product from the Mobivery guys. They have one of the coolest corporate cultures in Spain and they're trying to launch their first independent product, My Malcom. While they've been around for some time, they're new at this product spin-off venture so lets see how the defend the crown against the Timpik guys.
I'm very excited to have them both as they have amazing products, but do they have the required communication skills? Check out the event as I'm sure we'll have a ton of fun! and be ready for some extreme presentation skillz!